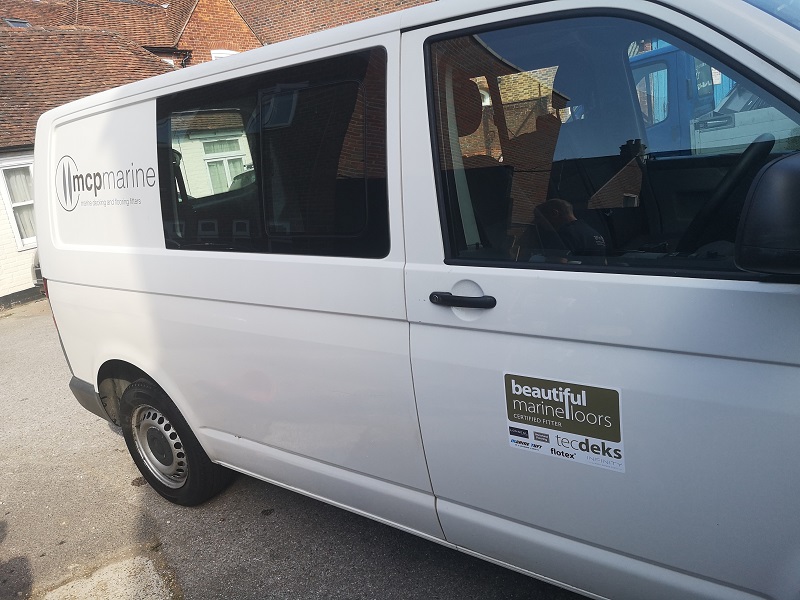 Become a Local Installer
Could you be a Local Beautiful Marine Floor Certified Installer? We are looking for skilled people who have a good knowledge of the Marine Industry with the skills required to template and fit our range of products. Whilst the making of marine decking is obviously a skilled task, the impression that fitting is easy is not a fair reflection of the skills needed. To obtain a smooth and even edge to caulking is a skill that many people fail to achieve. Good "fitters" tend to be naturally conscientious individuals who are meticulous and patient. They have to produce a very detailed & precise template outlining the nuances. Minor inaccuracies can influence the end result and so a good fitter will take special care over the production of the template. You will most likely live within a radius of 30 mins where there is a reasonable density of boats and own a small van to transport the decking product to the site. Good fitters are also personable and have good communication skills, keeping both client and Head Office informed of progress and schedules. We can give plenty of support and training where necessary. You may already be involved in Marine Services and would like to diversify into other areas of the marine business.
We offer
Workshop training
On-going support on new product, marketing support etc
No franchise fees
Dedicated Website Page Promoting your Company and Local Services
Social Media Channel Promoting your Services – Why not check out the Beautiflul Marine Floors Certified Fitters Page on Facebook for other Certified Fitters Work.
Fitting Tools
To fabricate our Beautiful Deck Panels the Fitters have to be able to draw accurate templates onto plastic film and give clear instructions to a Beautiful Marine Floors Fabricator to ensure they builds the Deck Panels correctly.